Croft Marketing Company Profile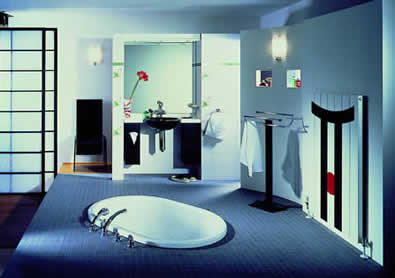 Croft Marketing Ltd was established in 1986 by the two original directors Vincent O'Reilly and Gareth Deacon. The company has remained in the control of Vincent and Gareth ever since and both directors pride themselves upon their 'hands on' approach and their continued interaction with clients both large and small.
The company was originally established in order to fill a void in the UK market for quality pressed steel baths and shower trays. Firstly, a manufacturer was located in the form of Kaldewei.
Kaldewei, located in Germany, had an enviable reputation for the manufacture of pressed steel bathroom products and this, coupled with their need for a UK distribution agent, allowed Croft Marketing to become the First National UK Distributor for the Kaldewei brand.
Business exceeded initial expectations and Croft Marketing rapidly expanded. What had originally started as a small endeavour now required larger premises and additional staff. Vince and Gareth continued to grow the company always mindful of their original goal of providing top quality products and first class customer service.
The continued growth of Croft marketing has seen the company outgrow 3 previous sites and a final move into their current, purpose built, distribution centre in Brierley Hill in the heart of Central England. This new central location provides excellent motorway access which enables the company to provide a first class distribution network to clients throughout the UK.